Posted by James Walsh on 2/14/2020 7:00:00 AM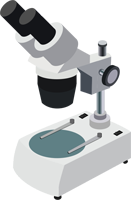 Five years ago I started as Superintendent in this district. Both as a means to get to know the administrative team better and to understand the challenges and opportunities in the system, I engaged in an exercise with the administrative team to develop our vision for the system over the next five years. We called it Vision 2020. Here we are, five years later. It is 2020. How close to fruition is our vision from 2015? Here are a few of our evaluative perspectives we had in 2015. I"ll let you be the judge of the success of Vision 2020.
INCREASE ENGAGEMENT: Worried about waning enthusiasm for learning and anemic test scores, we sought to infuse energy and creativity into the repertoire of skills our teachers have in their tool box. We wanted them to incorporate creativity, collaboration, hands-on activities and spirited discussion into the daily regimen of lesson planning, so our students will sink deeply into their learning rather than slip by with cursory compliance.
ARTICULATE AN ALIGNED CURRICULUM: We also wanted absolute clarity on the scope and sequence of knowledge and skills our curriculum will provide from Kindergarten through twelfth grade by mapping our course curriculum using an insightful, "backwards" design.
DIFFERENTIATION: We wanted all students to encounter "cognitive sweat" in their academic day, each according to their need and ability, which means multiple, viable pathways through our curriculum offering appropriate challenges and necessary scaffolding to support them on a uniquely challenging journey.
QUALITY TEACHING: Knowing from research on schools the essential value of an effective teacher, we committed to high quality, customized professional development. With adult learning theory to guide our thinking, we sought to improve the quality of, personalization of and usefulness of our in-services and Act 80 time, and thereby, increasing in a variety of positive ways the skill and understanding our teachers have for the difficult work. We also wanted teachers to clearly feel the esteem they hold in our system, which pays dividends by their return on investment.
RELEVANT TECHNOLOGY: To ensure our students are offered a relevant, 21st Century curriculum and engaging instruction which makes them college and work-ready, we want to increase the technology, digital learning tools and sites our students would encounter on a daily basis, thereby moving away from tired, quiet "packets" into their world of on-demand, relevant, interactive / collaborative and personalized learning experiences.
PRIDE, SPIRIT and CONNECTEDNESS: We wanted our students to feel connected, respected and valued through a welcoming school climate and spirited opportunities to extend the school day and engage the body, mind and spirit in competition and/or performance.
LEADERSHIP: With a profound appreciation for the challenges facing the system, we wanted to develop leadership in all of its forms to understand their value, critical importance and influence in developing a vision, supporting the members of the system according to their need, all to move the system forward each and every day.
It was a busy five years. To be fair, some things moved ahead of the others given the circumstances and the influence of the world around us. School safety, for instance, has become a focal point for schools - much more now than 2015. We did not account for it in our Vision 2020, but significant time has been paid to safety in these past five years. Nevertheless, we persisted.
In addition, fear, in many forms, prevented our productivity: fear of the unknown, fear of change, fear of failure, fear of getting passed by, fear of looking stupid. With patience, good communication and positive relationships, we know we can overcome the fears and lock arms with each other to move the entire system into the new decade.

Welcome 2020! How we have looked forward to meeting you!